WHO WE ARE
Our fine art printing company was founded on the loina Hawaiʻi (Hawaiian principles) of kōkua (assistance), kākoʻo (support), maiau (neat and careful work), lokomaikaʻi (generosity), and hoʻoilina (legacy).
We believe these qualities make the art community in Hawaiʻi such a powerful agent for creative change and evolution. With evolution in mind, we wanted to extend our mahalo to 529 Print Company for being a foundational pillar in the building of this company.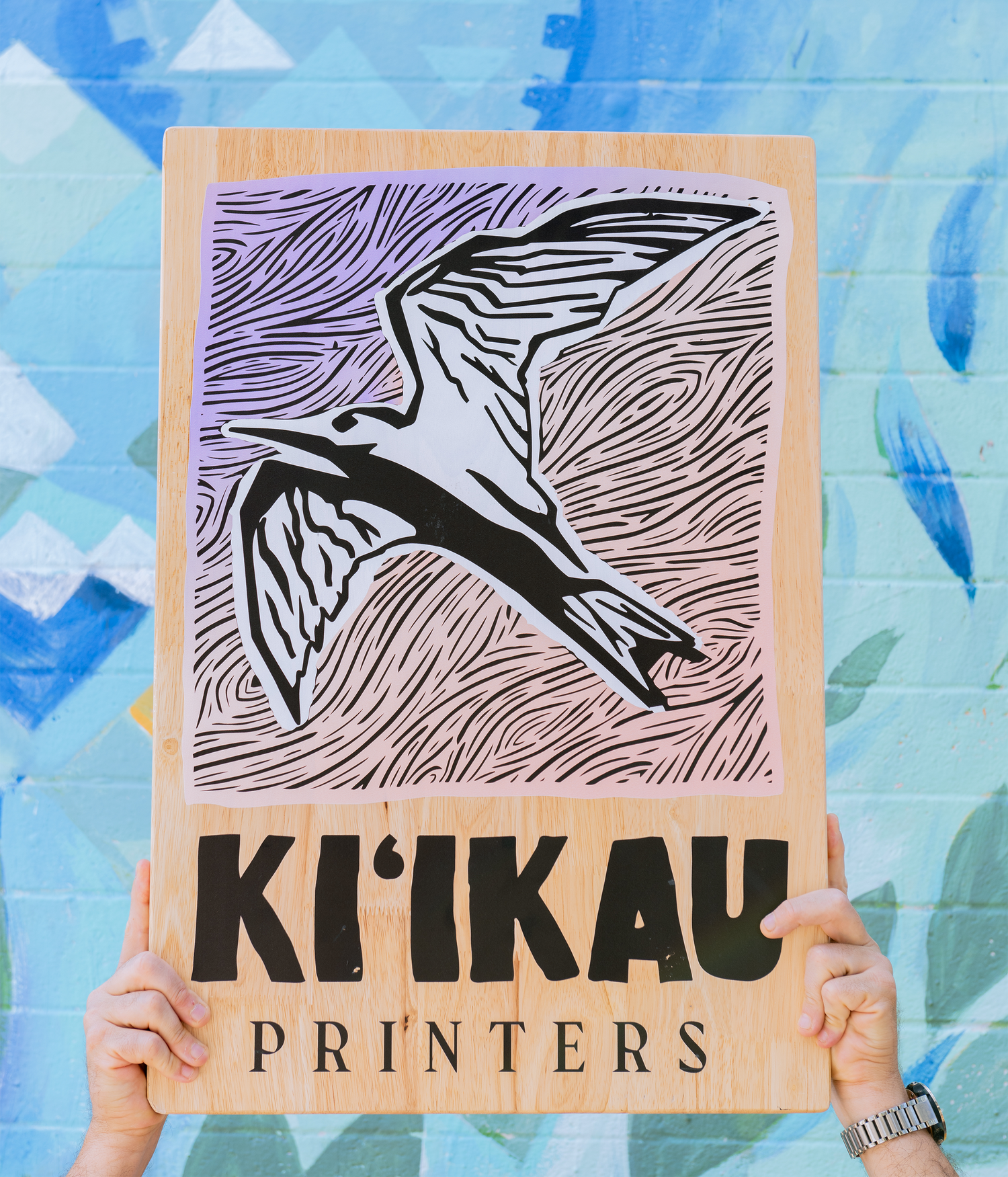 OUR NAME
We chose the name Kiʻikau because of the magic the word evokes. Kiʻikau describes the movement of drifting clouds juxtaposed upon a gradient sky. The word can also describe clouds divided into strips of black and white. When we look out onto a sky of moving shapes and parts, the majesty of these movements imprints into our memories.
Because our foundation is rooted in Hawaiian cultural values, this name presented itself as a powerful representation of our relationship to the wonder of observation and the magic of creativity.